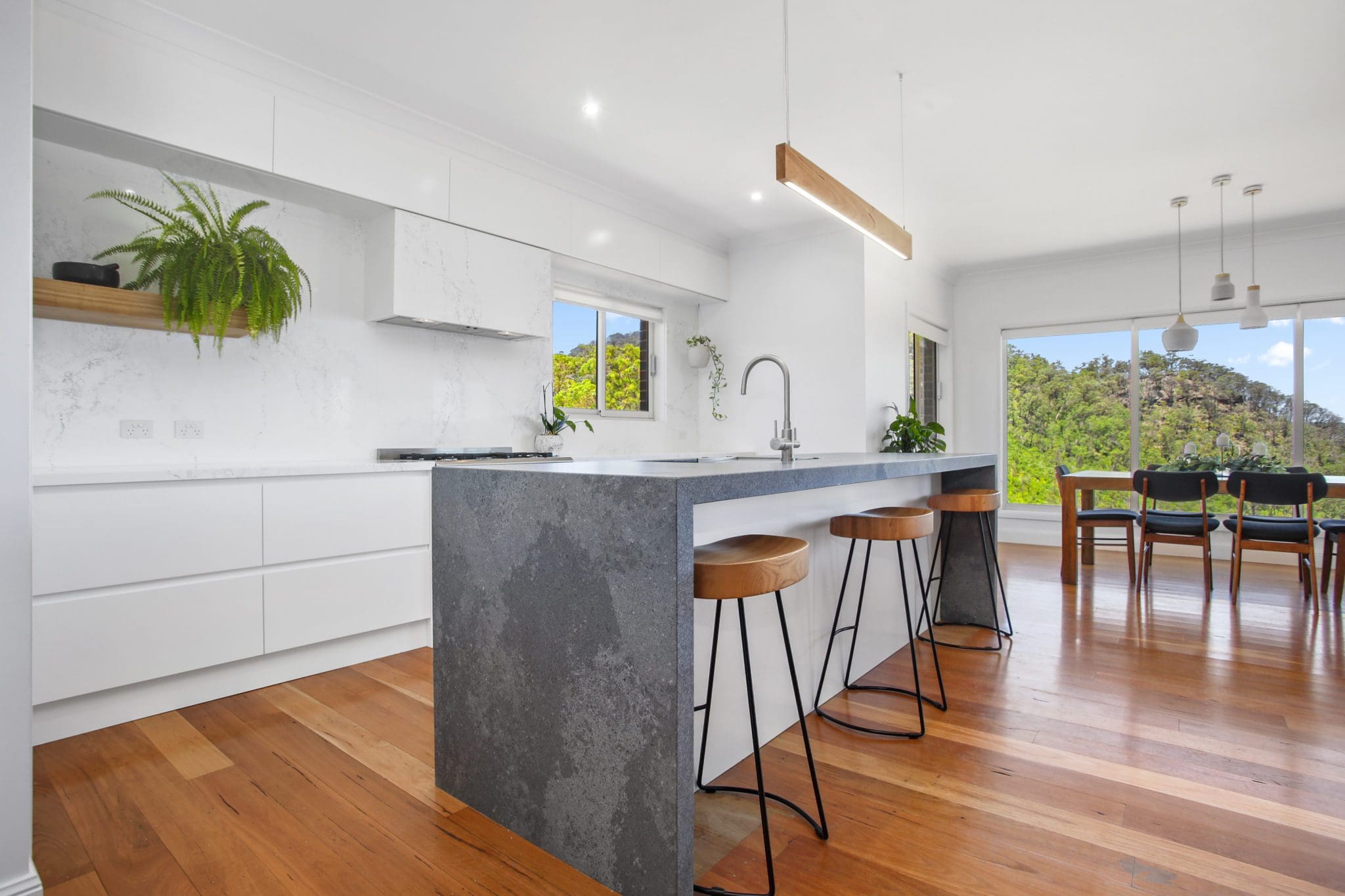 In the picturesque Southern Highlands lays a hidden gem, Bullio, about 30 minutes north east of Mittagong. It wasn't hard to get to work here, with views like this – we knew the kitchen needed to speak of it's surroundings.
The client chose to use existing white polyurethane top cabinets and we built the remainder of the kitchen around this. They wanted the kitchen to be sophisticated yet suit its environment so we used a variation of materials to create the overall look you see in the photos.
The cabinetry is Polyurethane with a handle less, sharknose (reverse bevel) option. It has been painted white with a satin finish & matching kickboards.
The stone benchtops selected were to bring in the elegance the client wanted along with complementing the environment so we opted to use Rugged Concrete by Caesarstone for the kitchen island and Empira White by Caesartone for the wall run, splashback and rangehood box which was framed and covered in stone.
To continue praising the scenery and to match in with the existing blackbutt floorboards we sourced a handmade piece of blackbutt for the single shelf and timber light to suit.
The pantry doors were an addition whereby we created an entrance with Polyurethane doors and paired it with marble look handles from Lo & Co Interiors.